I didn't watch the Golden Globes last night, but you can bet your bottom dollar that I checked and re-checked the internet for ensemble updates.
This would have to be my favorite look of the night.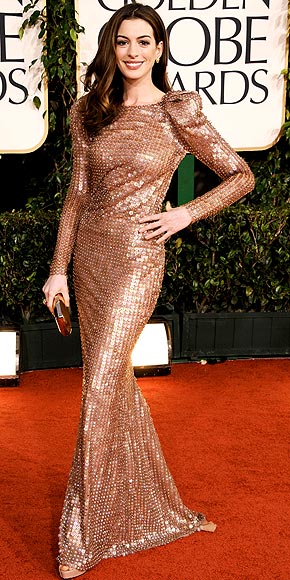 I love the color, the puffy sleeves, and the fact that it is modest. So beautiful.
Here is where to buy this lovely gown for only $50!
This version has an awesome low back, and a wonderfully, reasonable price.
I so wish I had somewhere fancy to wear this adorable frock.