Peter Pan collar 
Noun
A close-fitting flat or rolled collar with rounded ends that meet in front of a high, round neckline.
It was named after the collar of the costume worn in 1905 by actress Maude Adams in her role as Peter Pan and particularly associated with little girls' dresses (and fashion forward ladies)...
...I added that last part myself.
Rebekah and I have made some for the shop! Come check them out and buy one for yourself or a friend!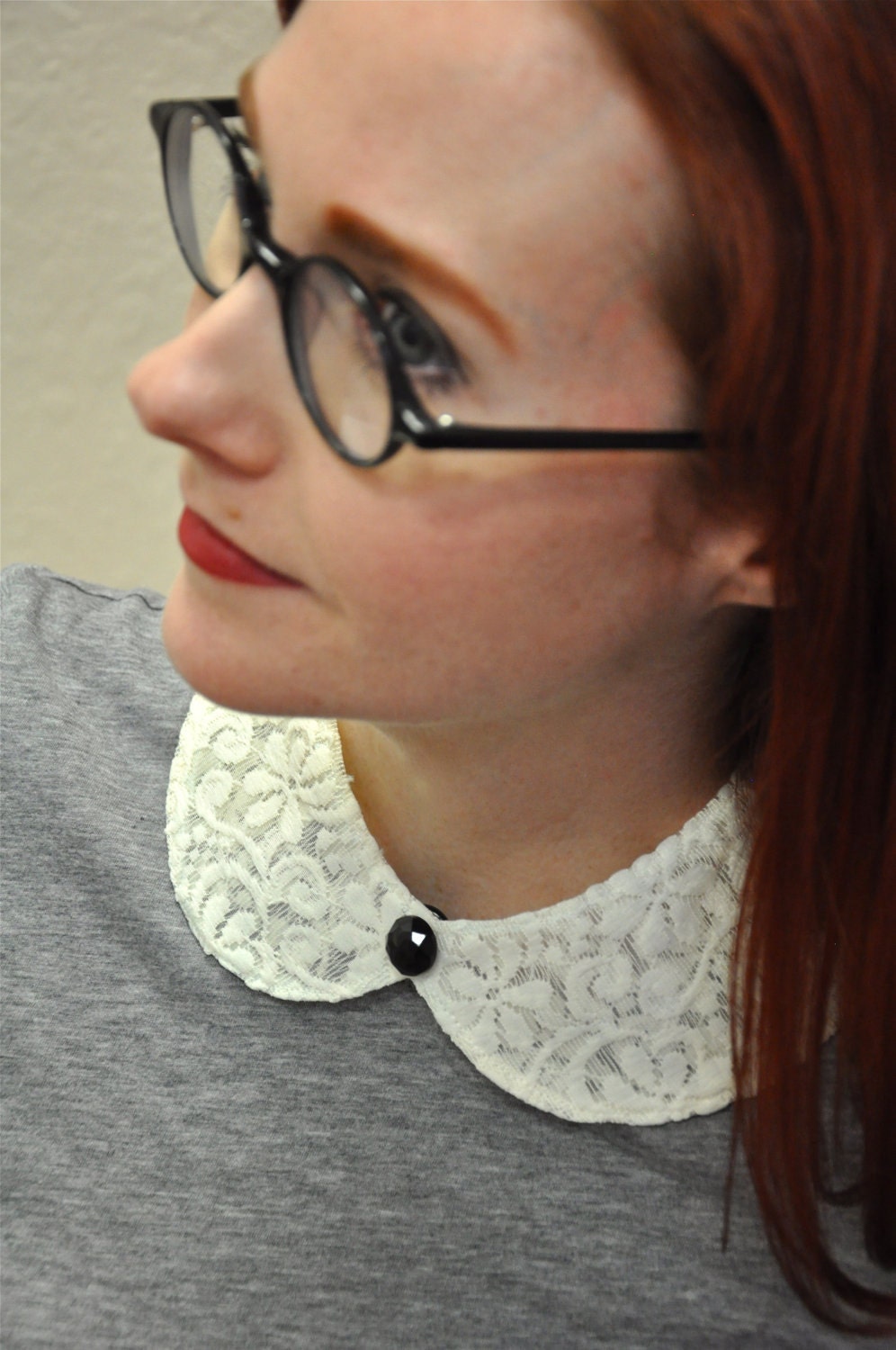 They look super cute with a plain t-shirt (a-la Rebekah) and can make your high necked dress stand out like no other!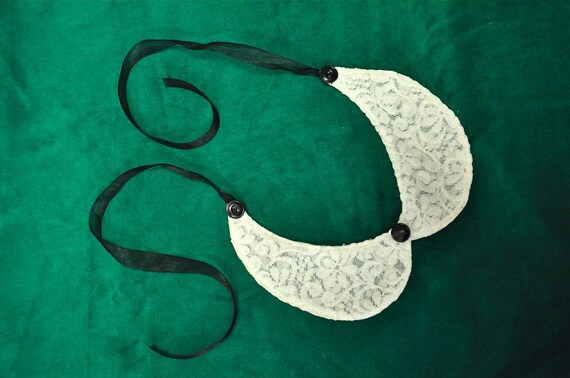 They're a cinch to add to any ensemble. Just a quick bow and you're set with a whole new look!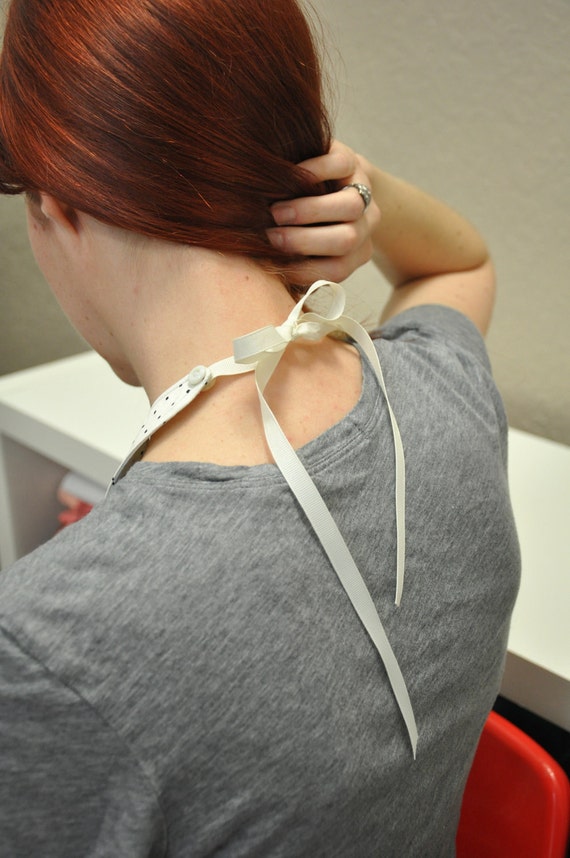 Lovely...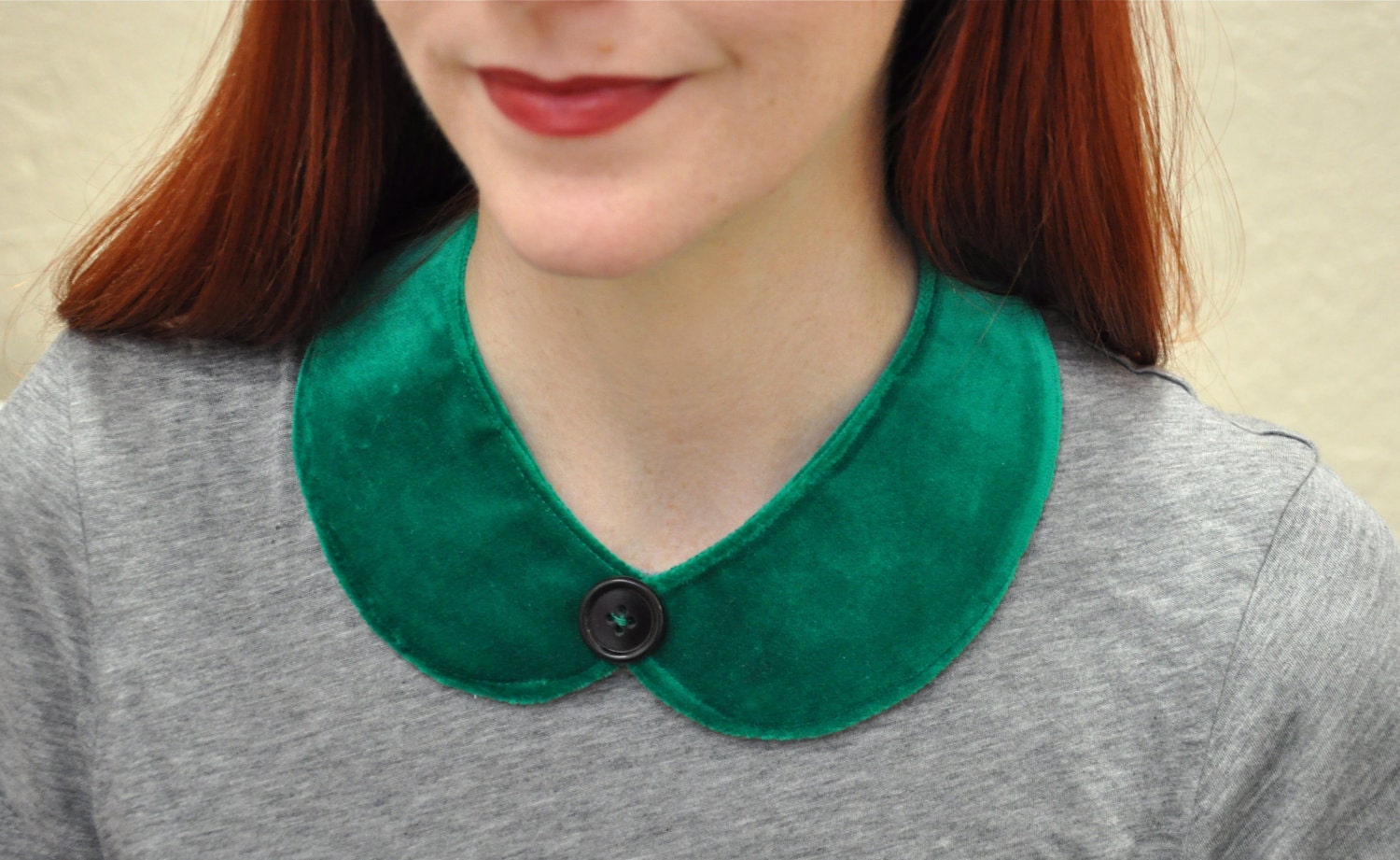 You can buy them
here
, or come down to the store and get one immediately!